Noel Betowski, An award winning artist of international fame Noel Betowski trained in Fine Art painting at The Central School of Art and London University 'Institute of Education'. He has been a professional painter since the mid 1980s exhibiting extensively at galleries which include 'The Royal Academy' (Summer Shows etc) and The National Portrait Gallery. In 1986 & 1987 Noel was a prize-winner of the 'John Constable Award' at The Camden Annual, London.
Dominant themes for Betowski during the 00s decade were the Eden Project series and the Venice series of paintings, of which Noel writes:

"This series of paintings ... sprang from a chance discovery of some of my photographs and drawings from student days at The Central College of Art (now Central St Martins). Venice was one of many countries I visited at that time, but its atmosphere still haunts my thoughts. I have combined these images with other places that are important to me i.e. Tilbury where I was born, Penzance and Tregonebris where I now live.

In many of these paintings I have included fragments of images that have emerged in my work over the past twenty years or so. This process is my way of creating a personal reality within the confines of a two dimensional surface.

Illumination seems an apt title for this exhibition - it can refer to early manuscripts of 6th-8th century such as the Irish "Book of Kells" and later East European religious icons that I became aware of as a child. Because of my use of metallic paint many paintings in this collection when catching light at a certain angle appear to illuminate."

Noel Betowski 2004 Extract from the catalogue 'Noel Betowski - Illumination', an exhibition held at the Great Atlantic Gallery

The Eden series were painted when the Eden Project first opened and were exhibited at the Mid Cornwall Galleries and Highgate Fine Art, London.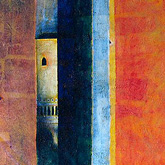 .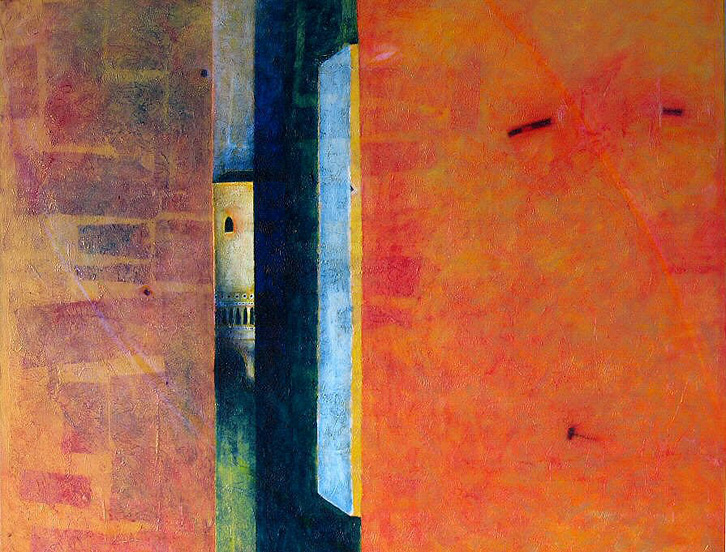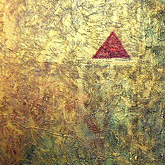 .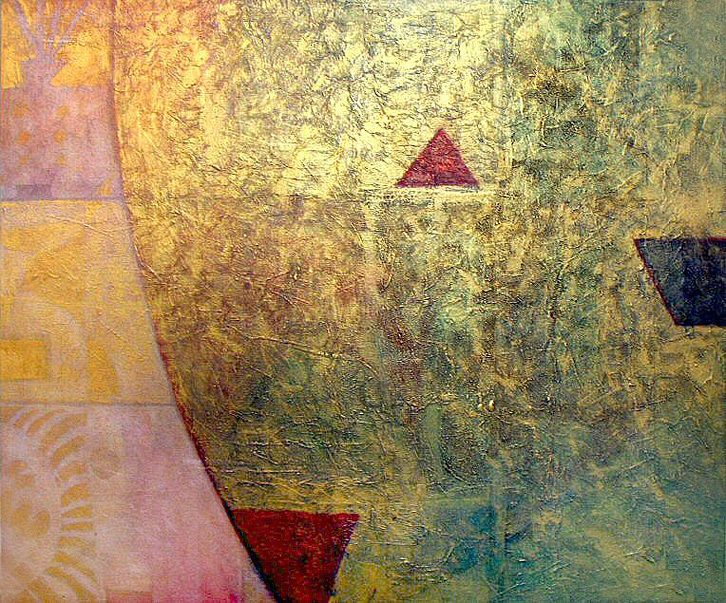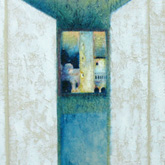 .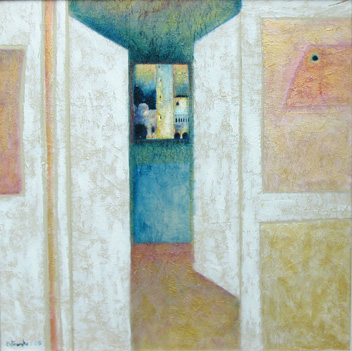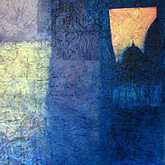 .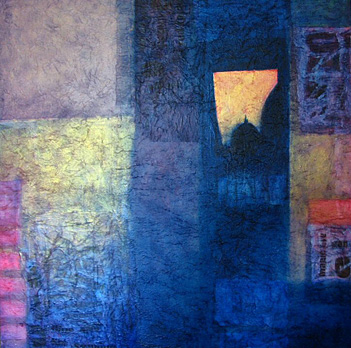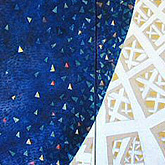 .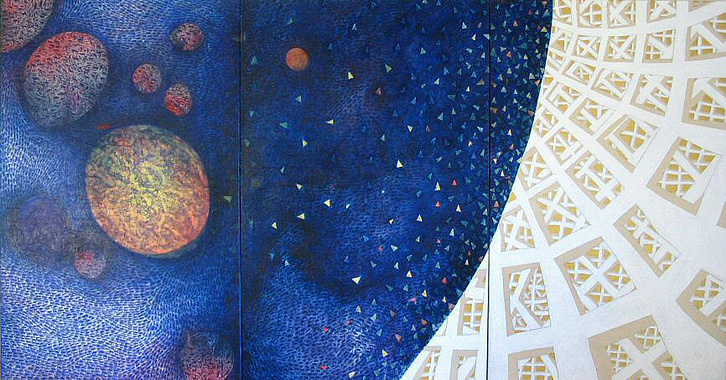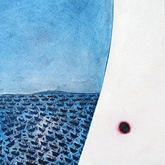 .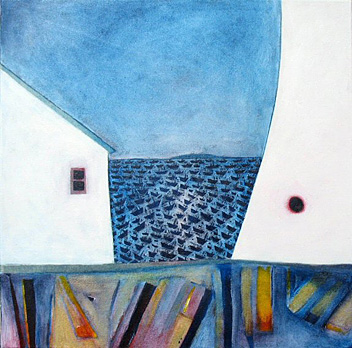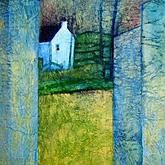 .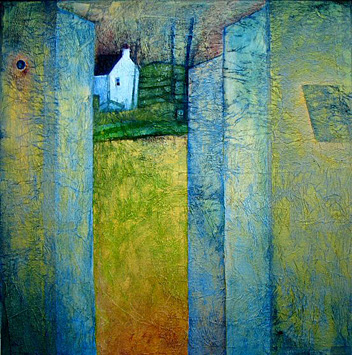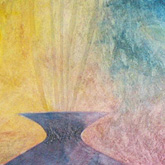 .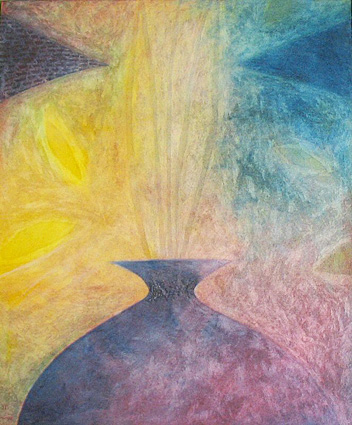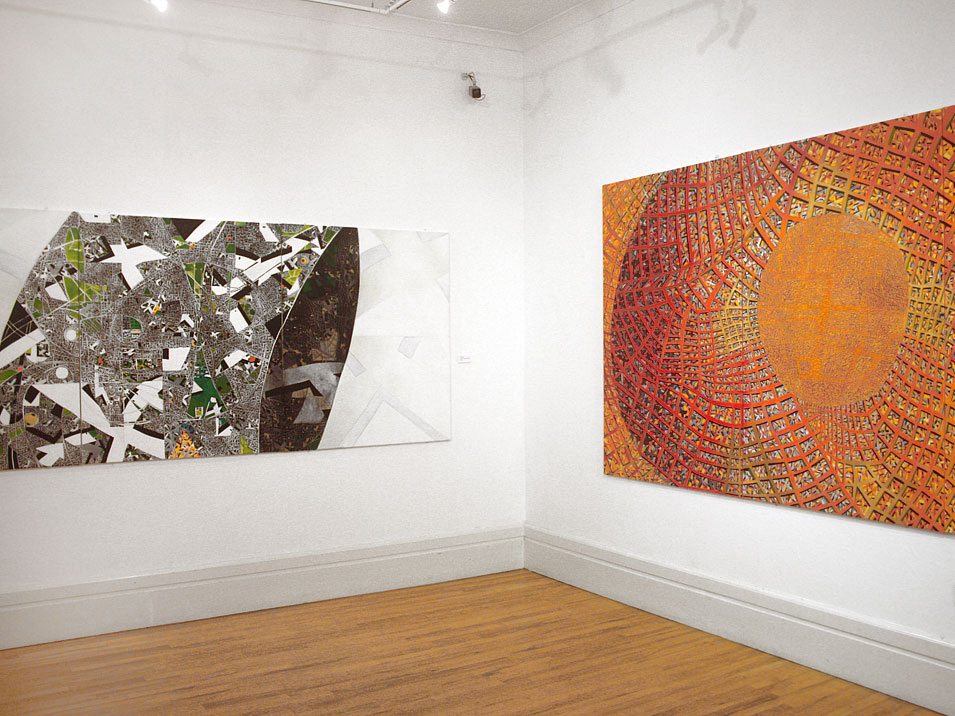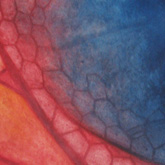 .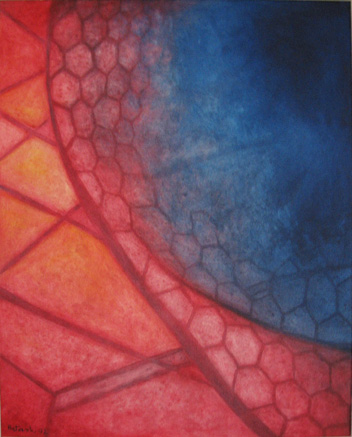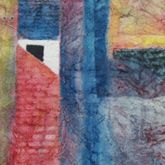 .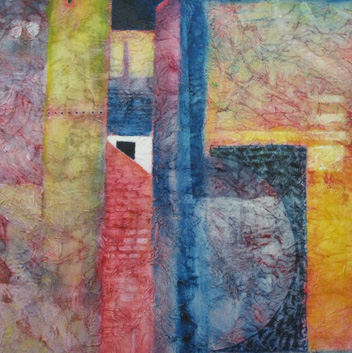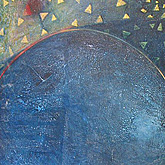 .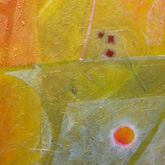 .